Claims and lost baggage
In case of lost luggage you must immediately refer to the LOST & FOUND office in the arrival area of the airport and submit the baggage claim (together with your ticket). The operator will initiate the retrieval of the luggage and return it. If foreseen by the airline company, you will be given a kit containing the essential.
Subsequently, if the airline company uses the baggage tracing system (see below), you can follow the progress of the case in real time.
To contact the LOST AND FOUND office you can use the following numbers
Tel: +39 0923 610111
Fax: +39 0923 842367.
lost baggage tracing
The following list shows the airlines companies currently operating at Trapani airport using the baggage tracing system (World Tracer system or similar). Click on the corresponding icon to access the service online. By entering the reference number of the case (PIR code) and your surname, you will be able to query the system on baggage recovery progress.


Delay and damage claims
Passenger bill of rights provides for compensation for destroyed, damaged, lost or delayed baggage on a flight by an EU airline company. The claim must be made within 7 days from baggage arrival for damage to checked baggage and within 21 days for delayed delivery. To make sure that the complaint proves successful, you must show the damaged baggage to the Luggage assistance at LOST & FOUND office at the Arrival area.
Following the assessment of damages, the airline will offer compensation or help to repair the damage.
For information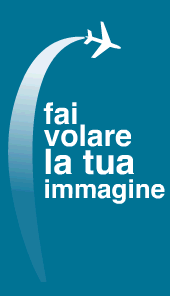 Customer care
Customer care Airgest s.p.a.
Weather in Trapani
Alert Scioperi
Airgest news